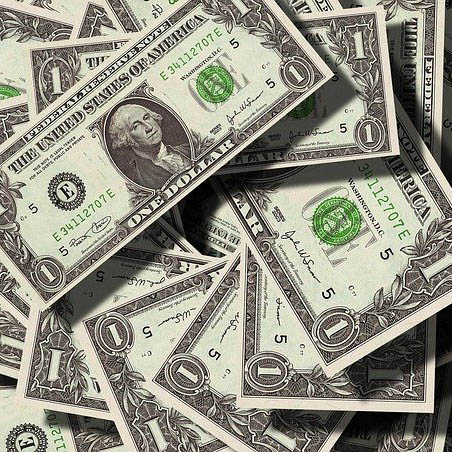 Obtain the Best Rates & Lowest Closing Costs
When you are ready to purchase a home, it makes sense to negotiate from the strongest position possible. Mortgage pre-approval can help with that. In a strong real estate market, sellers can be more selective in the final buyer they choose to negotiate with. In such a crazed seller's market, it's not uncommon for a home seller to receive multiple offers on their property. With that said, there are certain things you can do to make certain that your offer is the one Seller goes with.
The vast majority of Purchaser's today go about the process entirely wrong, putting themselves at an overwhelming disadvantage!
Let's look at this from the Seller's perspective for a moment. If you were the Seller and had multiple offers on your property, all things being equal, would you accept the one with Certificate of Financing Approval or the one that was still Conditional on Financing? The answer is obvious. Why then, do so many buyers wait to start the financing until after they have found the home?
What I have found is that those buyers are usually very good, qualified buyers and are not worried about getting approved. Even though they usually are correct and will ultimately be Approved, the Seller in most cases has no guarantees.
Lastly, from a cost savings perspective…
As a prospective purchaser, it makes all the more sense to start the mortgage pre-approval early on so you can get a firm handle on your interest rate and estimate of points and closing costs. If you do this before finding a home, you are not under any time constraints and are less likely to over pay like a buyer who has found a home and is under strict time constraints.
Should you decide that you wish to take advantage of mortgage pre-approval, simply complete the form on this page. We will forward your information to one of our preferred mortgage professionals who can assist you in locating the absolute best mortgage rate and lowest closing costs possible. 
Be assured these referrals are solely based on trust, not on any kind of kickbacks or fees.
Here are a few lenders I recommend to my clients (tell them you are working with Gerhard's company GxPlus Realty):
---
Steve Knox
General Manager & Senior Mortgage Professional
Originator license NMLS – 107021
Phone: 425-931-9579
Email: stevek@cfundingmortgage.com
Personal: Steve is the General Manager of Columbia Funding Mortgage. He is a long-time resident of Mill Creek and is very active in our local community. He has two adult children, Caleb, who graduated from the University of Washington in 2007, and Aubrea, who graduated from the University of Oregon in 2011.
---
Oleg Tkach
Phone: 425-412-5233
Mobile: 425-478-7676
Fax: 425-953-2918
E-Mail: oleg@nfmlending.com
About: Oleg began his career as a Loan Officer in 2005. He is currently a Production Manager and Senior Loan Officer on The Tkach Lending Group at NFM Lending.
---
Stuart Erickson
Loan Consultant, NMLS#114595
Mobile: 425-681-6568
Email: Stuart.Erickson@Nafinc.com
New American Funding
Mortgage Broker Or Lender
Specialties: Home Equity, Purchase Loan, and Refinancing
---
A federal law passed in 1974, and updated with new rules in January 2010, prohibits referral fees, sharing fees (known as "fee splitting"), or giving anything of value, in any mortgage that could end up being sold to Fannie Mae or Freddie Mac, or being underwritten or guaranteed by other federal agencies. Called the Real Estate Settlement Procedures Act, or Respa, the law also requires disclosures of affiliated or shared ownership businesses and a good-faith estimate on closing costs.